Picture your perfect spring lawn...
Complete all year round lawn care service
For a thicker, greener and healthier lawn
Welcome to The Lawn Room…
From where we live and work in Cheadle Hulme, The Lawn Room provides a professional, independent lawn care service helping customers create beautifully thick and healthy green lawns in and around Stockport and North East Cheshire. We get great results, and customers appreciate our hard work and honest, down to earth advice.  They know that, whatever the shape, size or type of lawn, we help them get the best from their lawns within their available budget.  Of course, all of our professional lawn care services are competitively priced and better value than any national lawn care franchise.
Independent
As an independent lawn care specialist we're not restricted to a 'one size fits all' franchise method or product, and select the best technically advanced, professional lawn treatments specific to the needs of your lawn resulting in thicker, greener and healthier growth.
Service
The Lawn Room offers a plan of seasonal lawn treatments to rid your lawn of poor lawn growth, weeds, moss, thatch and disease.  We prefer using organic based products where possible and choose from a wide range of professional quality fertilisers, lawn treatments and soil conditioners to improve your lawn and help keep it in great condition all year round.
Professional
Taking the guesswork and frustration out of your lawn care we give our expert help and advice on difficult lawn problems and work with you or your gardener to improve and sustain your lawn throughout the year.
Value
With prices from £15 per treatment all of our services are competitively priced.  Our aeration and scarification lawn care services are better value than any national lawn care franchise.  Value isn't just about the price though and if a job's worth doing, it's worth doing well. 
Some of our lawns and customers' kind comments…
real customers, real comments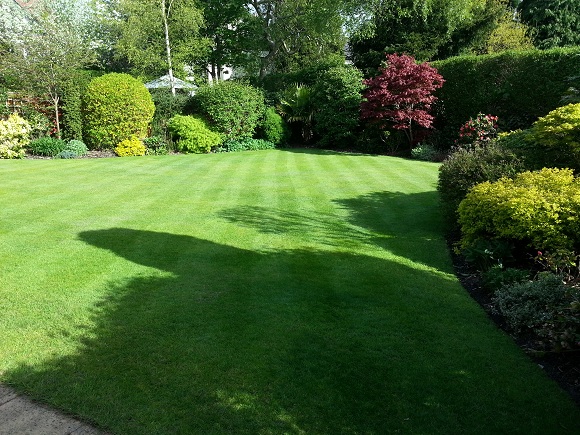 "Excellent professional service.  I changed to the Lawn Room from a franchise. I needed advice and knowledge on how to look after my lawns and this is exactly what I now get."
J Walley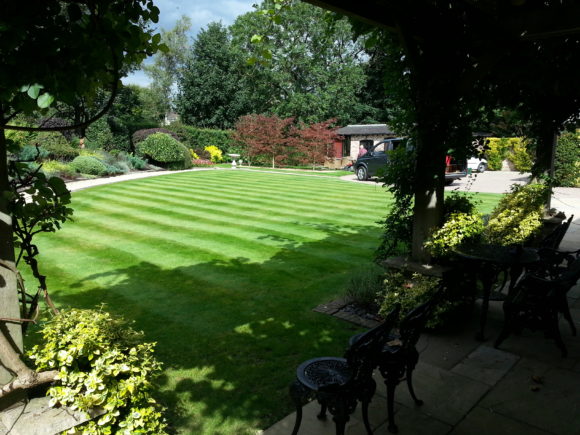 "Many thanks.  The lawn has never looked better and I cannot believe the transformation in one season."
D Kelly
"Brilliant professional worker.  I have used Jonathan for about 3 years and my lawn has been magnificent since he took over.  He is very knowledgeable and eager to maintain what has become a superb lawn."
T Tye
"Jonathan has been looking after my lawn for several years now and has done a consistently good job. Always a pleasure to deal with and he knows his stuff. Highly recommended."
M Lacey
If a job's worth doing, it's worth doing well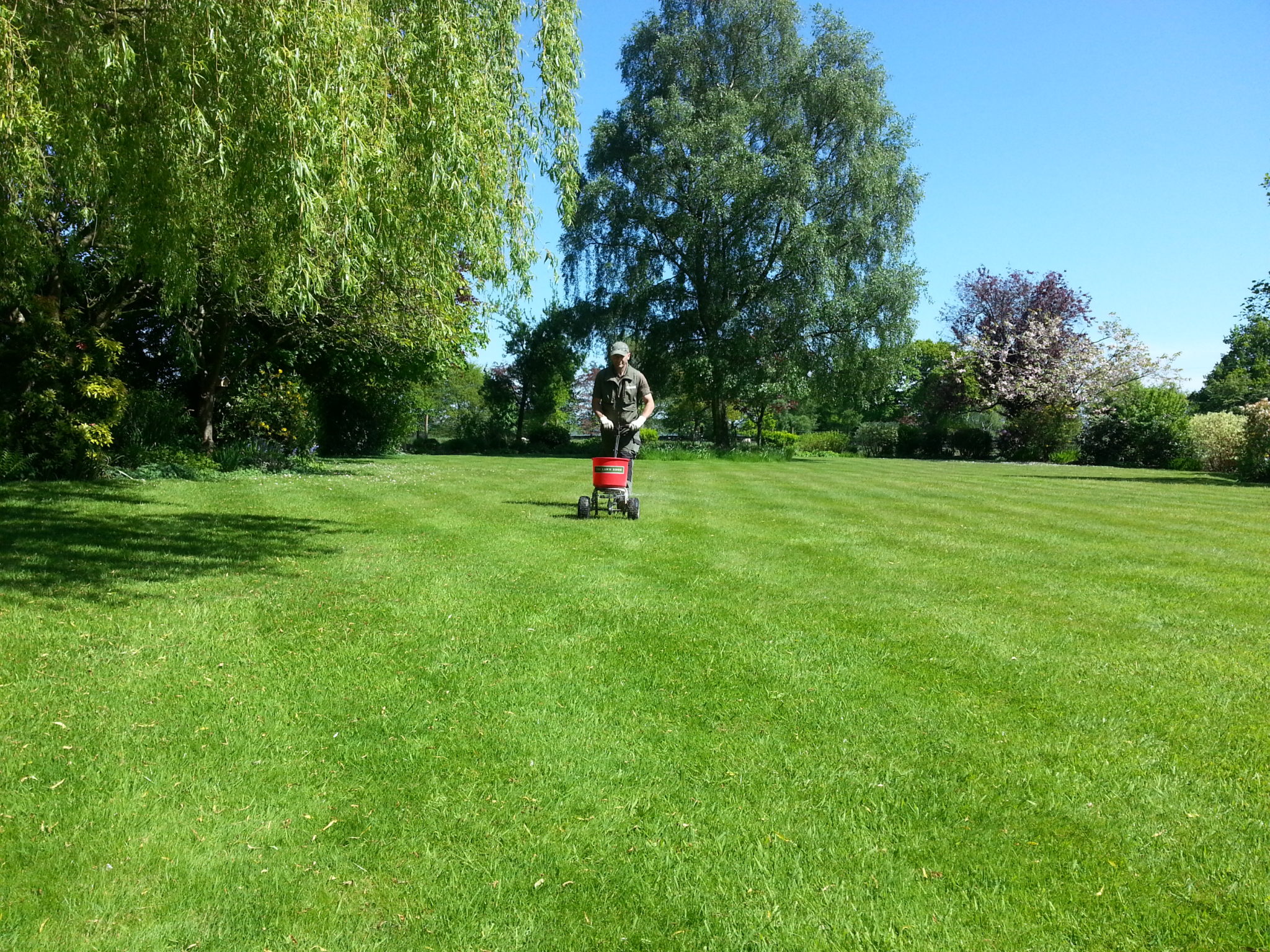 Seasonal Lawn Treatments
Professional products, expertly applied
We take the guesswork and frustration out of your lawn care by applying high quality professional fertilisers, and other specialist lawn treatments, at regular intervals to improve and sustain your lawn throughout the year. 
Lawn Restoration
Bringing a lawn to life
A sparse, tired and moss ridden lawn, that's seen better days, can be transformed within a relatively short time.  Giving your lawn a fresh start in this way is often more cost effective and practical than returfing.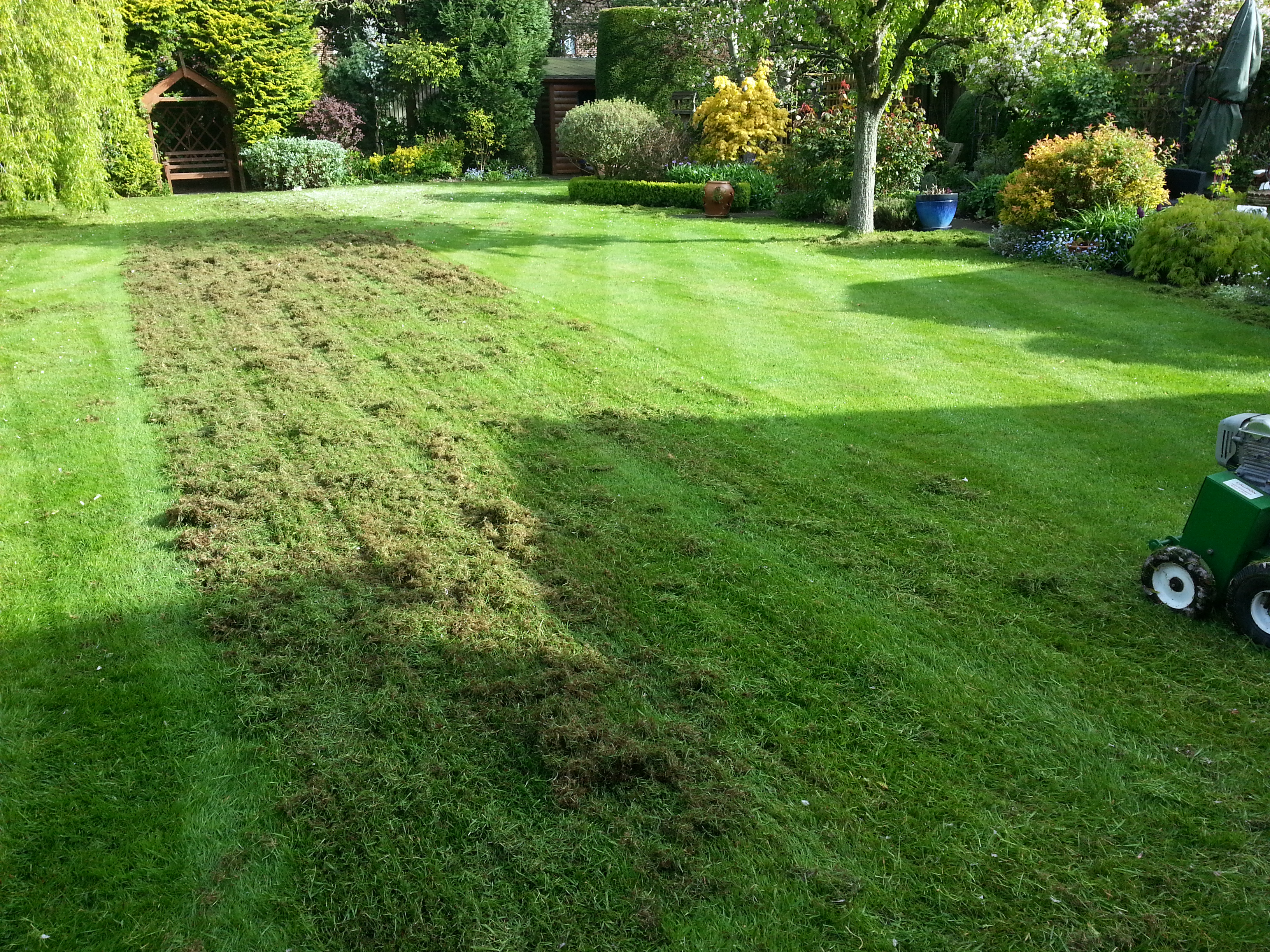 Scarification
You have to be cruel to be kind
Rotating vertical steel blades vigorously remove the thatch and moss stifling your lawn.  This rigorous process using professional machinery clears the way for your lawn to breathe – allowing the flow of air, water and nutrients through to the soil. 
Aeration
Let your lawn breathe
Metal tines punch holes into the surface of the lawn to relieve compaction.  This strengthens the grass by allowing the roots to develop and helping vital air, water and nutrients to work their way through to the root zone.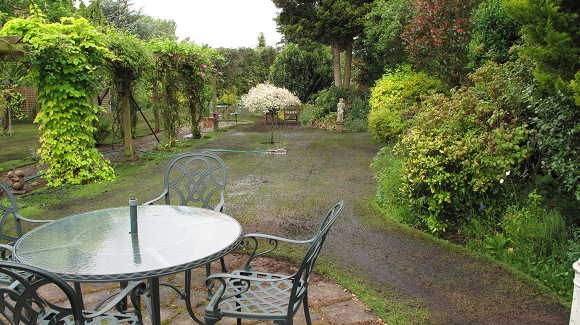 Problem lawn to perfect lawn
Problem lawn to perfect lawn
Scarification - Cruel to be kind
A little about me and what I do
It's really great bringing a struggling lawn to life
Hello, I'm Jonathan…
Since setting up on my own in 2010 I have been providing a professional lawn care service in and around Cheadle Hulme and Bramhall that's dedicated to my customers and getting the best from their lawns.
Many of my customers have been with me from the beginning and you can see some of their kind comments on this page.
With my knowledge and experience of turf management, and by treating lawns all year round at regular intervals using professional products, I'm able to get much better results.
The price of each treatment is fixed, so my customers know what they'll be paying each time I visit and, with no contract, they just pay as they go.
There's something really satisfying about helping my customers create beautiful lawns to be proud of.
The Lawn Room
0161 355 6552
07762 716 576
11A Newlands Avenue
Cheadle Hulme
Stockport
SK8 6NE
Get in touch with Jonathan
The Lawn Room
11A Newlands Avenue
Cheadle Hulme
Cheadle
SK8 6NE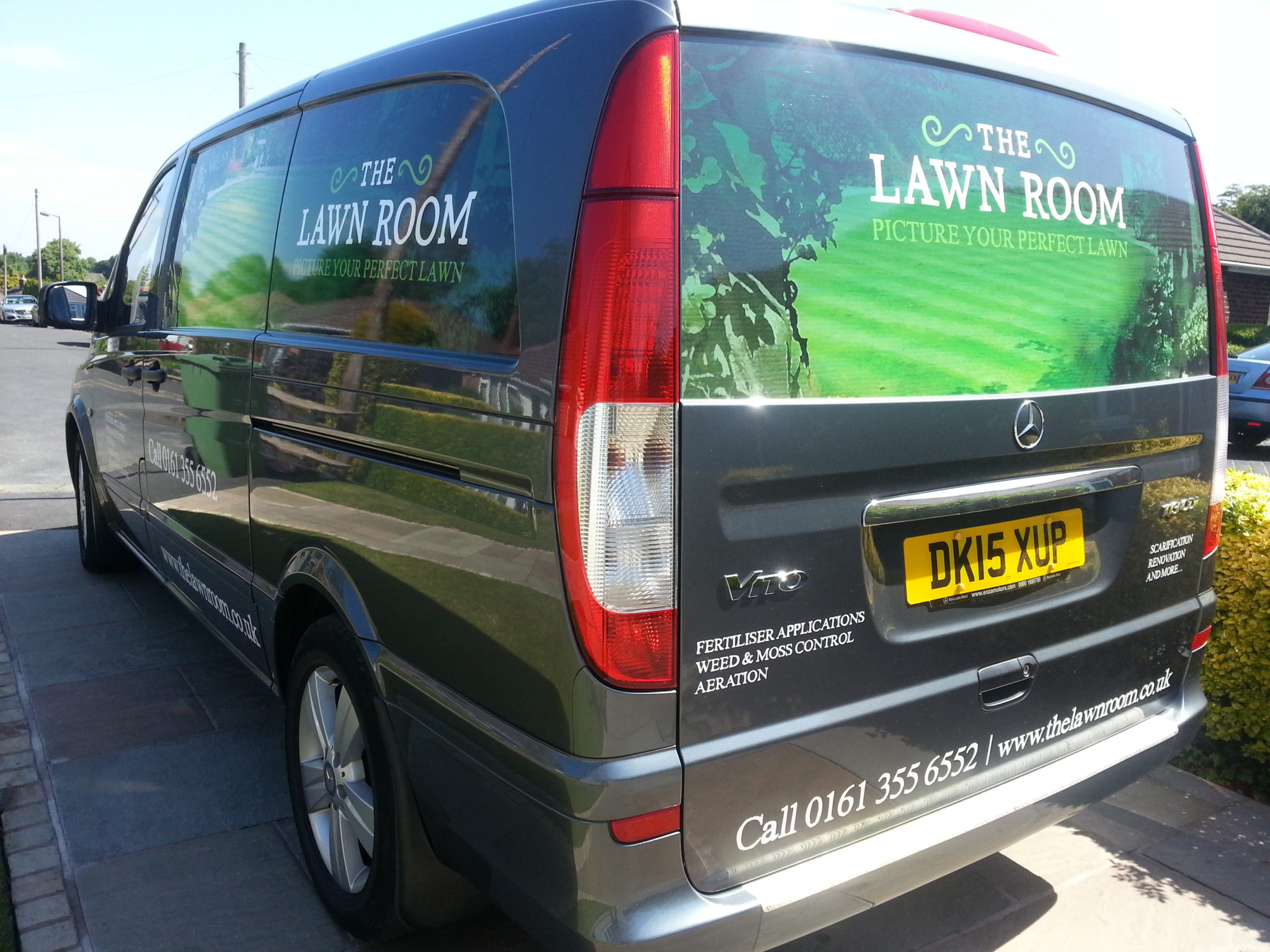 Some more of our customers' kind comments…
"Our lawns are looking better than they have done for years, and we would thoroughly recommend Jonathan."
D and J Monk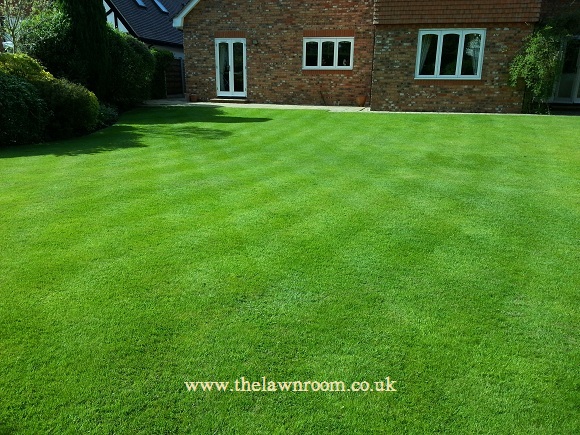 "The lawns look exceptionally good these days."
G Wilson
"Please just book us in for whatever you think we should have…We are delighted with everything you do."
J Whittaker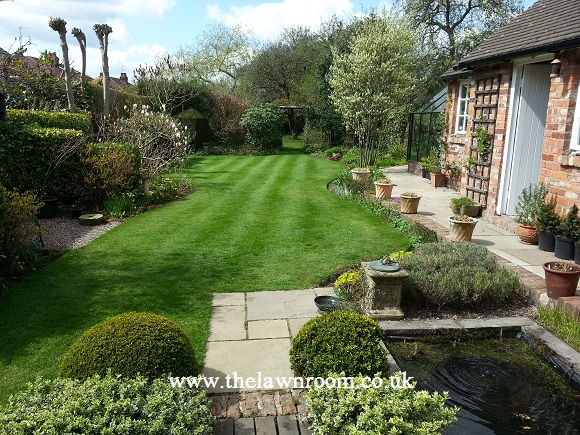 "We are delighted by your efforts so far and trust you to do whatever you think appropriate."
D Tweedle
We can't wait to show you the difference we can make to your lawn!